Nokia has rolled out an amazing number of new products today -- all extremely cool. How about a video survelliance camera that is also a GSM/GPRS phone and can transmit images directly to your phone using MMS? How about a "music stand" which has speakers built into a phone recharging station... Here is a link to Nokia's site to look at their
new gadgets.
But my award for the coolest new gadget goes to the Nokia 6800 -- a phone with a full keyboard like you have never seen before! Here are pictures that I took with my Nokia 7650 camera phone...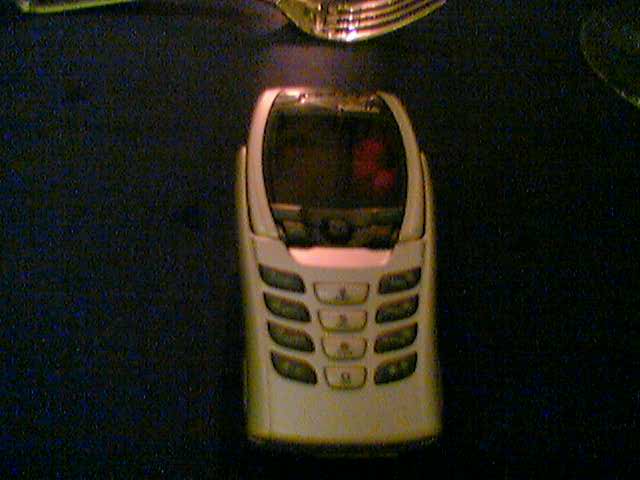 First you can see the phone in its "one hand" mode -- looks like a normal phone, right? But then it OPENS...
with a section lifting up from the keyboard area. This section continues to open up until it flips all the way over the top, allowing you to turn the device into a horizontal position and use a full QWERTY keyboard with two hands...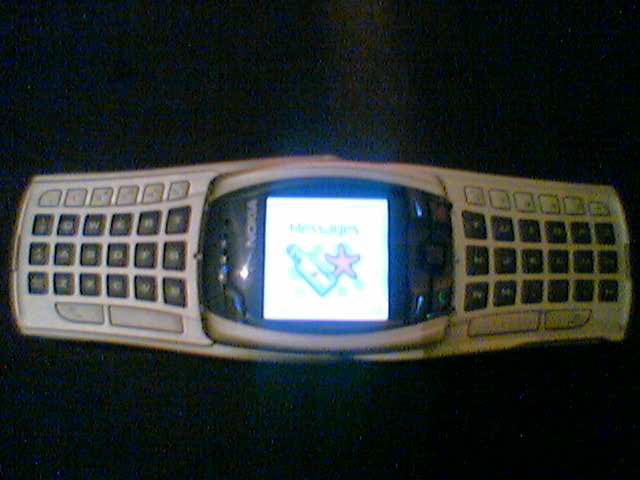 The screen automatically flips orientation when the keyboard is opened.
Very cool phone. Also has a color screen... MMS capable of course. Java... And this is just one of a whole group of new phones that they introduced.